A New Jersey Loan Modification Lawyer Can Provide Answers to Your Financial Difficulties and May Be Able to Help You Avoid Foreclosure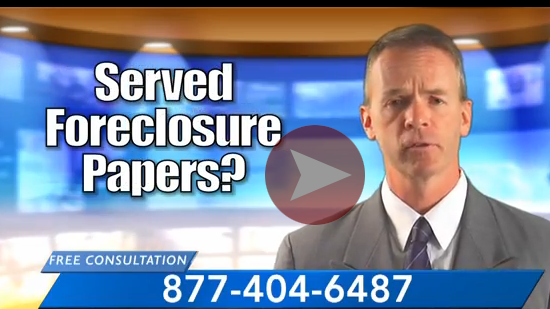 Have you been caught in a financial dilemma and now you can't afford your monthly mortgage payments? The New Jersey Loan Modification Attorney, Diaz & Associates P. A. can provide the help you so desperately need. Whether you live in our northern most counties, Bergen and Passaic or as far south as Ocean County or all the way west to Camden County, Diaz & Associates P. A. is only a click of phone call away. We will work hard to obtain the best possible terms in our Loan Modification efforts on your behalf.
Lending institutions would normally prefer not to foreclose on homes. In most instances they lose money. Nowadays, in a depressed housing market, a home which is put up for auction often sells for considerably less than the principal owed. When you add the cost of auctioning these homes as well as the maintenance and taxes that they have to pay, the bank's losses can become very significant. By agreeing to a loan modification your bank can minimize its losses, which in turn benefits you.
Diaz & Associates P. A., your New Jersey Loan Modification Lawyer will help you convince your lender to modify various aspects of your mortgage. Loan modifications can consist in a reduction of the interest rate, an extension of the loan period or in some cases a reduction in the principal amount due. Sometimes more than one aspect of your loan can be negotiated. Our goal is to have your mortgage payments reduce to the point that you can afford them. A successful negotiation will allow your family to keep its home.
If you have never been involved in a loan modification process, the prospect could be very intimidating. Any individual, by themselves, can initiate a loan modification. However those who do, but do not have sufficient experience or lack negotiation skills, put themselves at risk of failing, or of not getting the most beneficial terms. Your New Jersey Loan Modification Lawyer, Diaz & Associates P. A., will work hard to obtain a beneficial loan modification that will that will keep you in your home.
If your home is located and Bergen County, Burlington County, Camden County, Essex County Hudson County, Middlesex County, Monmouth County, Morris County, Ocean County, Passaic County, Union County, or in any of the adjoining counties and you are having mortgage problems, Diaz and Associates, P. A. is here to help. We promise to work diligently, on your behalf, to negotiate a modification that will save your home from foreclosure.
Making Home Affordable Program
The Making Home Affordable Program is an important component of the government's plan to assist struggling homeowners from having their houses foreclosed. It is anticipated that this program will stabilize our housing market and help improve the economy. Homeowners, who are eligible, can lower their monthly payments. The program provides for ways for folks, who are having a difficult time making their mortgage payments, to keep their home out of foreclosure. The program also includes provisions for those who are unemployed and own homes whose present value is greater than the principal owed.
If you have any questions concerning loan modifications in general or about this program please contact Diaz & Associates P. A. We would be pleased to help you avoid a foreclosure.